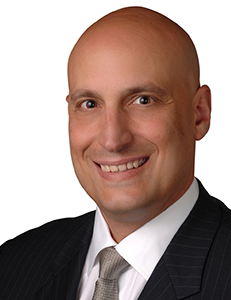 Louis J Longo II
Partner, Global Services, Plante Moran, PLLC
As the leader of the firm's international consulting team, he helps clients increase their operational efficiency and grow their businesses across borders through strategic expansions. For over three decades, Lou has enjoyed the global relationships he built and formed in trusted partnerships with his clients through on-the-ground experience in the markets in which they operate, along with his "shoot it straight" approach. He is okay with saying, "No, we can't, or "You shouldn't do that," even when the message may be difficult to deliver, knowing he has his clients' best interests in mind.

It's exciting for Lou to think of how far his team has come, and that he was instrumental in helping Plante Moran open offices in Shanghai, China; Monterrey, Mexico; and Mumbai, India. He is proud that the teams in these offices create a better service experience for Plante Moran clients and provide our global team with on-the-ground insight in key growth markets that our clients wouldn't get elsewhere.

Lou enjoys assisting clients in achieving the highest profitability and quality in their international operations, while mitigating the tendency to make decisions based on emotion or perceptions. While he realizes management teams are held accountable to stakeholders, his team's mission is to guide business decisions that support long-term growth. It's this philosophy that earned our international practice an AICPA Practice Innovation Award.

He has a B.B.A. from Wayne State University and is a frequent speaker on the topic of globalization. Lou is proud his international experience led to a federal appointment to the District Export Council. He is often quoted in the Wall Street Journal, Smart Money, Industry week, and other business publications and continually tries to leave his mark in the marketplace.

He is a member of the AICPA, the MICPA, the Illinois CPA Society, the American Chamber of Commerce in Shanghai, the United States-Mexico Chamber of Commerce, and the Chicago International Trade Association.

Fun fact: Lou is heavily involved in humanitarian missions that support malnourished people in underdeveloped countries. To unwind locally, he enjoys Chicago summers and spending time with family and friends on his boat, "The long-oh."