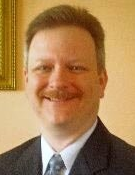 Mr. Timothy Michael Love CPA, CGMA
SVP & Corp Controller, MasTec, Inc.
Mike Love is Sr. Vice President and Corporate Controller for MasTec, Inc., an $8+ billion dollar infrastructure construction company headquartered in Coral Gables, Florida. MasTec is both a general contractor and subcontractor building infrastructure in four major end markets: telecommunications, electrical transmission and distribution, clean power generation, and oil & gas. MasTec has grown more than 800% in revenue and profit during that time through a combination of organic growth and strategic acquisitions. Over the twenty years prior to working for MasTec, Mike has managed M&A departments for two separate companies, closing over 250 transactions, and has been the CFO of a public company and two private companies. Mike is a CPA and a graduate of Florida State University and began his career at KPMG providing auditing and consulting services to financial services and other clients.