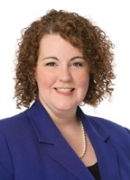 Misty Geer CPA, CGMA, CMA
USA Financial Controller, Brunel Energy, Inc.
Misty Geer is a CPA, CGMA, and CMA with her MBA from Florida State University. She has over 12 years of accounting experience spanning over public accounting, manufacturing, oil & gas and professional services. She is currently the USA Financial Controller for Brunel Energy Inc in Houston, TX where she resides with her husband and two amazing children.