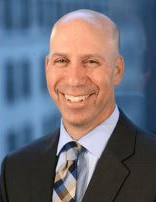 Michael E. Goodman CPA, PFS, CFP
President, Wealthstream Advisors, Inc.
Michael Goodman is the Founder and President of Wealthstream Advisors, Inc. As the company's leader, he spearheads business development, designs and implements the firm's strategic direction, and builds and manages client relationships. His passion is helping Wealthstream's clients articulate their financial goals, then helping them find solutions and build plans in order to reach those goals. After gaining experience in a variety of areas within the financial industry, Michael realized he could best serve clients in the way he wanted by striking out on his own. In 1996, he founded the independent practice that would eventually become Wealthstream Advisors. Michael's goal then—as it remains today—is to embrace and deliver a "total financial strategy" for clients. To this end, Wealthstream Advisors offers each client an integrated and personalized approach to financial planning and investment management alongside a commitment to the highest standards of quality and integrity.